"The dark arts better be worried, oh boy!"
---
You've heard of Harry Potter by J.K. Rowling, but have you heard of Harry Potter by Botnik?
The company Botnik Studios love to experiment with TV scripts, video games, and lyrics with the use of predictive writing. This time, they went a little further and decided to write a new Harry Potter chapter. They're actually trying to ghostwrite all 7 books, including the titles. After reading this chapter, I wonder how the other books must be written.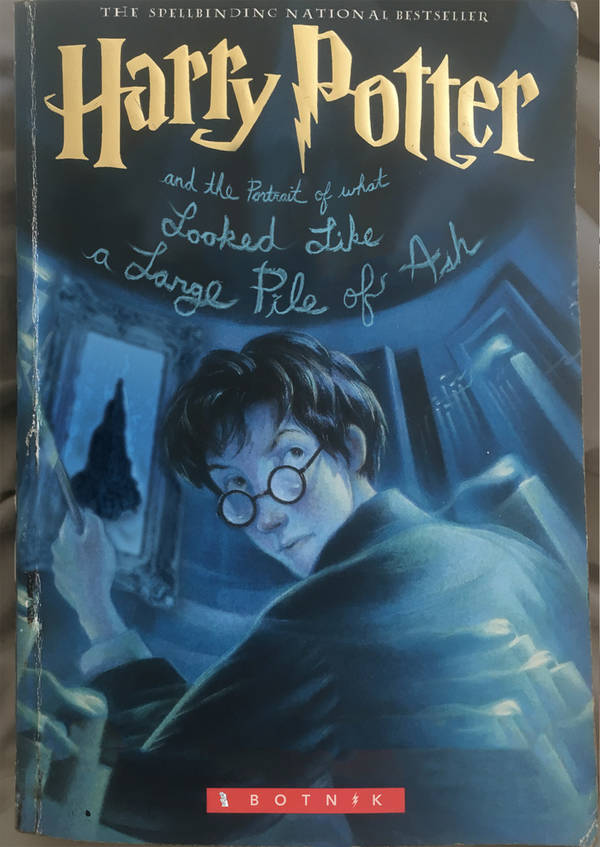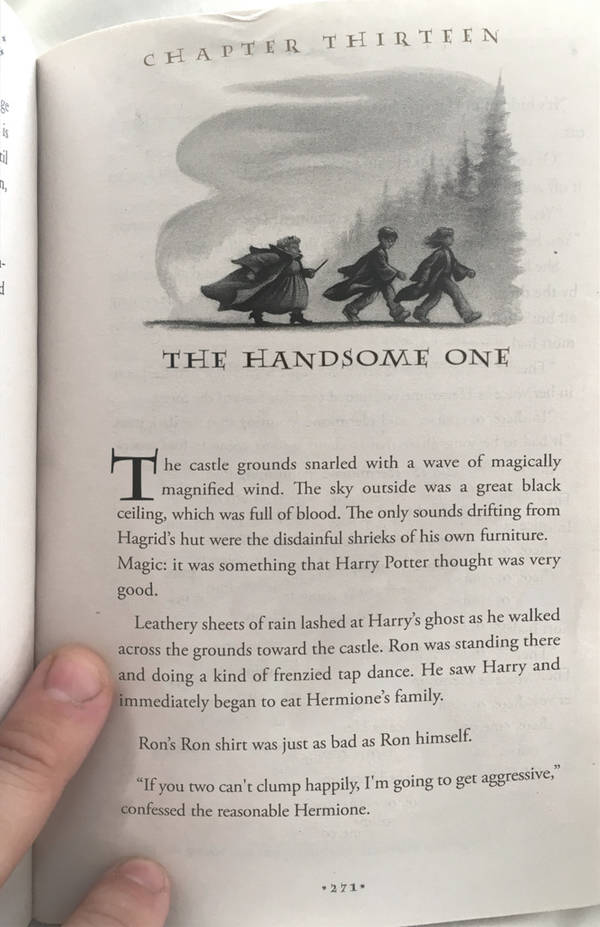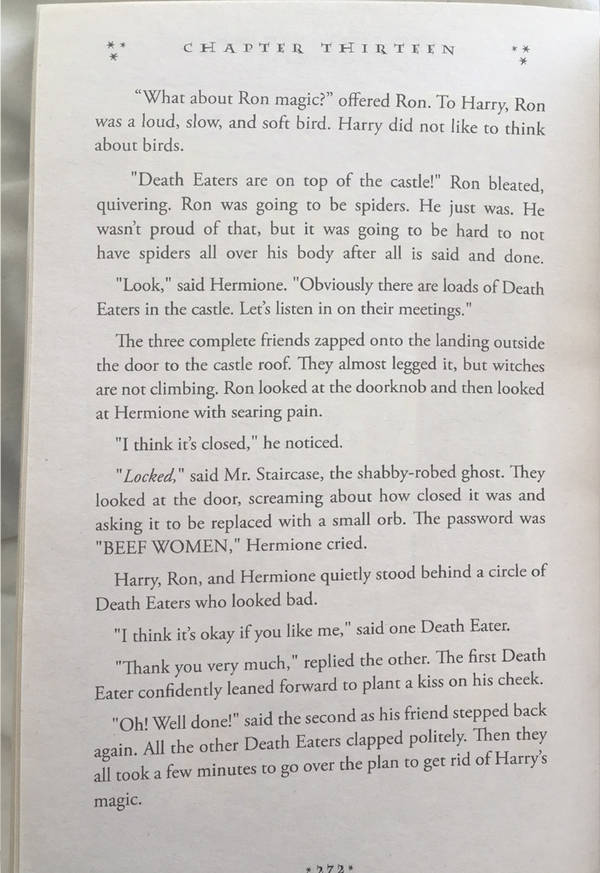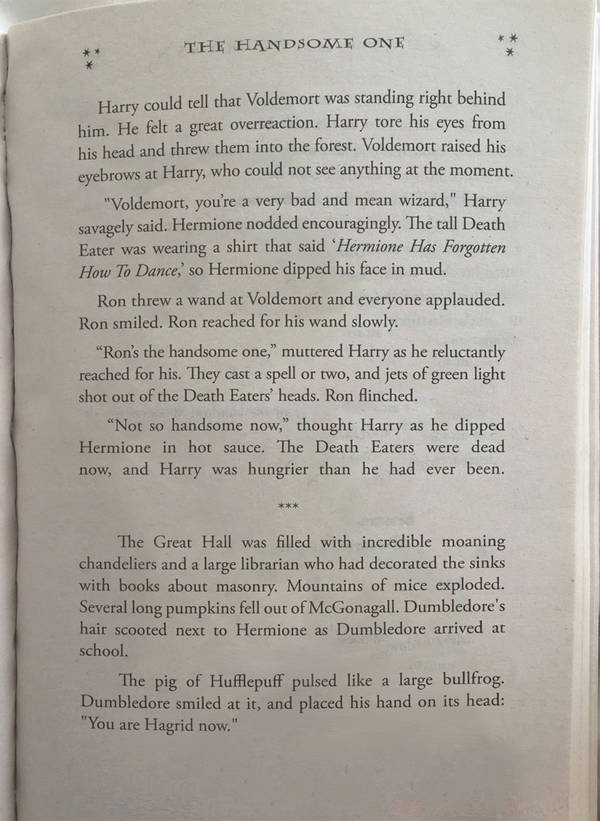 Botnik Studios Photo—Based on: Chapter 13 of HP and the Order of the Phoenix
---
As you can see, this was not meant to make sense. Yet somehow, some parts related to the series, and actually ended up vexing me. I'll be fair and say there were some amusing parts, so I can understand why people enjoyed it. If you can recall in Order of the Phoenix, this part is when Harry was punished by Umbridge not to tell lies, while Ron has a tryout for Quidditch and makes it as the Keeper.
One of the things I did enjoy in this chapter were how their characteristics and personalities still fit, despite it being predictive writing. Although, that part where Ron said he was going to be spiders…we all know that's the last thing he'll want to be. I really enjoyed the part where the Death Eaters confessed to one another and ended up kissing. It's ironic seeing as their kiss is pretty much death. They must have defied all spacetime with that. The best part was the end of the chapter, where "Harry looked around and then fell down the spiral staircase for the rest of the summer", and then yelled at the end. It's like he knew that the new chapter was just as bad as the title itself; Harry Potter and the Portrait of What Looked Like a Large Pile of Ash. Art imitates life as they say.
Knowing that an artificial intelligence wrote this, I have to say I was amused. It was also quite riddikulus all at once. And what's great is: this project is actually available for people to use online. The predictive writing analyzes the texts, and finds a pattern that best fits the sentence one's trying to produce. Sound familiar? It's like the suggestive option on your mobile.