Canada's side of Niagara Falls is one still-beauty
---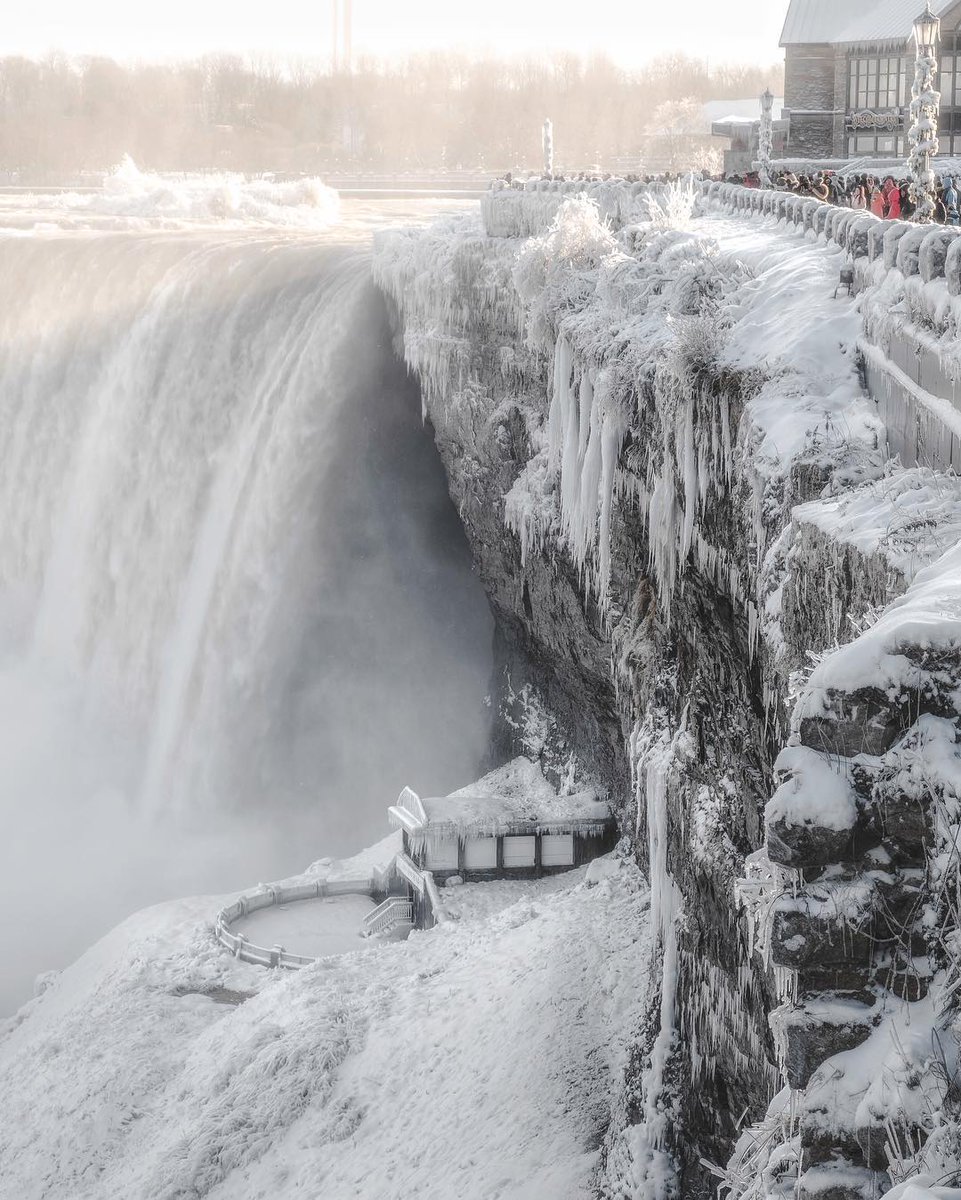 Niagara Falls, Ontario – Taken by Arjun Yadav, Christmas Day
After 57 years, Canada has hit a new record of extreme cold alert. This December, it reached up to -30 degrees C so far. Even though it's freezing cold outside — even for a Canadian to outside for a second — some have bravely chosen to weather the frostbite in order to see the world famous Niagara Falls. In some amazing shots, social media users have allowed us to witness the triple waterfall in its stunning icy form.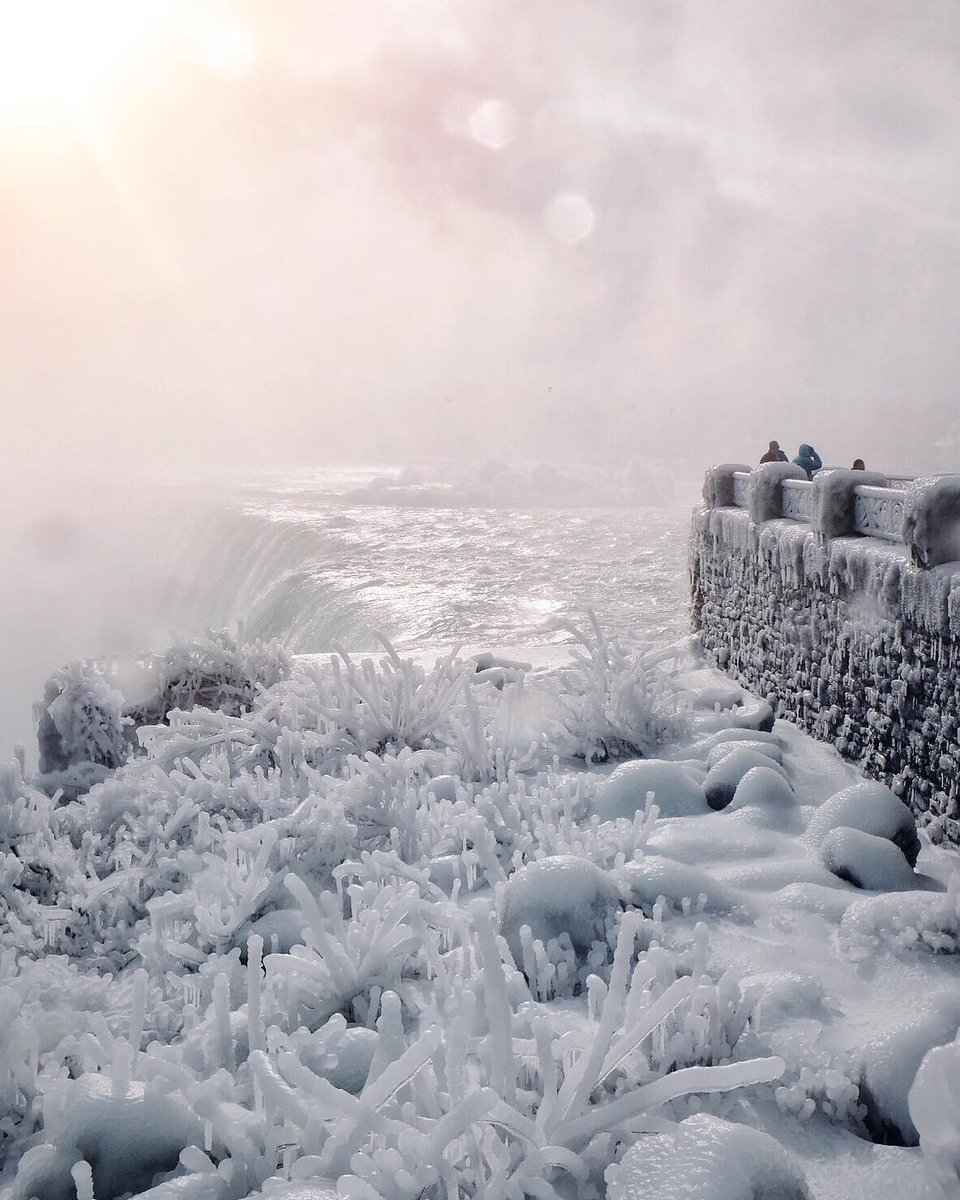 Icy Niagara Falls, Ontario – Taken by Kael Rebick
If you look closely, you can see that the top of the falls is practically frozen. Some of these photos were taken when it was only -12 degrees C. Some have said the falls look better during winter than any other season, while others maintain that the falls look different in every season:
Beautiful. And I was wondering if it makes sense to visit Niagara in winters! https://t.co/BlFjDggVpP

— Lom Harshni Chauhan (@lomharshni) December 28, 2017
I never tire of this amazing sight. #winter #canada https://t.co/qbgOkZhc2M

— Jason Atterbury (@jcatterbury) December 29, 2017
Better than summertime imo

— KillerQueenie (@KillerQueenie) December 28, 2017
It's beautiful, but the walking is treacherous…brutally cold…and, oh, the wind! The bathrooms are mercifully toasty, though.

— elaine layabout (@elainelayabout) December 29, 2017
You can visit Niagara Falls any time of the year. Everyday is different and more beautiful than the day prior.

— Camel Drive (@CamelDrive) December 30, 2017
Yes Niagara Falls during the winter is beautiful and an experience

— Trell (@Sidney7725) December 29, 2017
You have to see in all seasons! But winter is most amazing.It's cold but so beautiful.

— Sloneczko (@chiquitarose73) December 29, 2017
It's almost better in winter

— Rod Wilson (@RodtheDawg) December 29, 2017
According to Environment Canada, this coming year may be the coldest winter for Canadians in years. It could reach up to -42 degrees C. Other provinces are already feeling the freeze. So far, Toronto has been steadying between -15 to -20 degrees C, and while we may be getting a frozen paradise, climate change is hitting our winter season with more icy chills than the last.
Brief detour to check out Niagara Falls in winter. ❄ pic.twitter.com/XUTVtajdcy

— Katie (@OhWeeBeasties) December 28, 2017
Niagara Falls – The View of both USA and Canada in Winter
Would you risk the frosty cold to see Niagara Falls in winter? If you do, I highly recommend stopping by Tim Horton's and grabbing yourself an extra large french vanilla before you take those selfies next to the Horseshoe.