Nestlé Japan Ltd. has released a new ruby KitKat chocolate, and it looks good. Homer Simpson drool-worthy good.
Last year, the latest natural colour for chocolate was produced by a cacao processor in Switzerland, called Barry Callebaut.
Nestlé caught wind of this, and teamed up with Barry Callebaut to launch the "Sublime Ruby" KitKat, which was created by chef Yasumasa Takagi.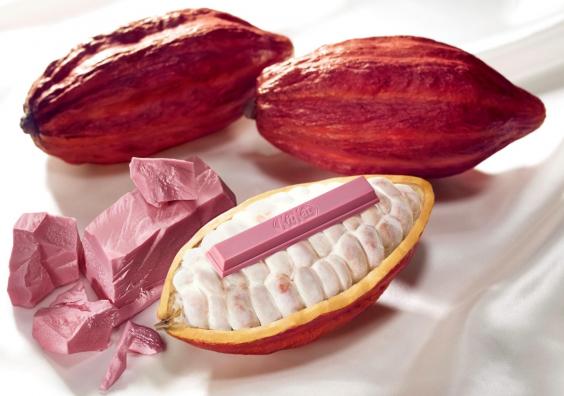 The limited edition will likely be marketed as a romantic gift in the run up to Valentine's Day.
"I am very pleased that our innovative breakthrough ruby chocolate has come to life so quickly through our partnership with Nestlé and the pioneering KitKat brand in Japan," said Antoine de Saint-Affrique, CEO of Barry Callebaut.
"I am extremely honoured to be a part of this landmark moment in the history of chocolate, with which I have worked intimately for over thirty years," he said.
"I have created an especially simple KitKat that allows you to enjoy the characteristic fruity fragrance and subtle acidity of ruby cacao to the fullest."
Ruby chocolate is naturally pink in colour, and is manufactured with zero additives or artificial flavouring.
It has a fruity flavour, similar to a berry, and comes as part of Nestlé's goal to produce more chocolate with less sugar content.
In March last year, the company announced plans to cut 7,500 tonnes of sugar from its products in 2018.
The sugar will be replaced with more amounts of other ingredients instead, while keeping its calorie count lower.