On Saturday morning in Hawaii, smartphones received an emergency notification which read: "BALLISTIC MISSILE THREAT INBOUND TO HAWAII. SEEK IMMEDIATE SHELTER. THIS IS NOT A DRILL."
While short, a panic among the public followed, as they all assumed a nuclear warhead or other weapon of mass destruction was inbound and about to destroy part of the U.S.
Just received this alert in Hawaii pic.twitter.com/VCHwRdG9Bc

— Amanda Golden (@amandawgolden) January 13, 2018
Officials also interrupted Hawaiian television networks, ordering residents to "take immediate action measures," including pulling vehicles off of roads and finding shelter immediately. The ensuing panic involved people messaging their families and friends to check their whereabouts and send them what they thought could be their final words.
This was my phone when I woke up just now. I'm in Honolulu, #Hawaii and my family is on the North Shore. They were hiding in the garage. My mom and sister were crying. It was a false alarm, but betting a lot of people are shaken. @KPRC2 pic.twitter.com/m6EKxH3QqQ

— Sara Donchey (@KPRC2Sara) January 13, 2018
Thankfully, there is no nuclear strike inbound on the Aloha State. Minutes after the alert was issued, Hawaii Rep. Tulsi Gabbard posted on Twitter that the warning was a false alarm, adding that she had personally confirmed with officials that there is no missile threat to Hawaii at this time.
HAWAII – THIS IS A FALSE ALARM. THERE IS NO INCOMING MISSILE TO HAWAII. I HAVE CONFIRMED WITH OFFICIALS THERE IS NO INCOMING MISSILE. pic.twitter.com/DxfTXIDOQs

— Tulsi Gabbard (@TulsiGabbard) January 13, 2018
BuzzFeed News reporter Amber Jamieson added that a Hawaii Emergency Management Agency official informed her that the alert was related to a drill and that they were trying to send a second message.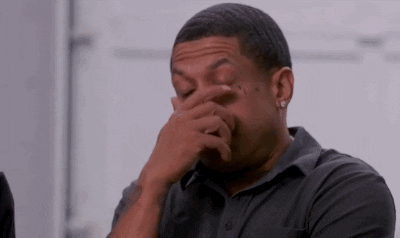 Hawaiian officials had shut down nuclear warning systems decades ago, but due to the ongoing tensions with North Korea and Trump's constant threats of nuclear war, they had recently reactivated them.
According to CNN, Hawaii said that the mistake happened because an employee switching shifts pressed the wrong button.
HI Gov tells CNN "It was a mistake made during a standard procedure at the change over of a shift and an employee pushed the wrong button,"

— Noah Gray (@NoahGrayCNN) January 13, 2018
Experts believe that roughly 90 percent of the Hawaiian population could survive the immediate effects of a single nuclear strike, the Washington Post reports. However, there are currently no designated nuclear shelters in the state, and in all likelihood residents would have no more than 12 to 15 minutes to find cover.