Journalist Michael Wolff's Fire and Fury: Inside the Trump White House has shed some interesting light on president Trump and the goings-on inside his current home.
The book was reportedly based on more than 200 interviews, despite press secretary Sarah Sanders calling it "false and misleading."
Wolff says he was able to take "something like a semi-permanent seat on a couch in the West Wing" after Trump's inauguration, so he could take a sneak peek into the president's life, as well as the lives of those around him.
Here are ten of the most bizarre and equally concerning revelations of Wolff's book:
1. Bannon thought Donald Trump Jr meeting was 'treasonous'
According to Wolff, the former White House chief strategist Steve Bannon thought one of the meetings between Donald Trump Junior and a group of Russians (confirmed by Donald Jr himself in September 2017) in June 2016 was "treasonous". The Russians promised damning information on Hilary Clinton.
Bannon reportedly said the Justice Department investigation into Trump's collusion with Russians would focus on money laundering, adding: "They're going to crack Don Junior like an egg on national TV."
Wolff reports that Bannon told him what happened in the meeting:
"The three senior guys in the campaign thought it was a good idea to meet with a foreign government inside Trump Tower in the conference room on the 25th floor – with no lawyers. They didn't have any lawyers. Even if you thought that this was not treasonous, or unpatriotic, or bad shit, and I happen to think it's all of that, you should have called the FBI immediately."
This is what we call an awkward moment.
2. Trump 'befuddled' and 'horrified' by his victory
Wolff describes Trump's surprise, and subsequent anxiety, following his November 2016 election win.
"Shortly after 8pm on Election Night, when the unexpected trend – Trump might actually win – seemed confirmed, Don Jr told a friend that his father, or DJT, as he calls him, looked as if he had seen a ghost. Melania was in tears – and not of joy. There was, in the space of little more than an hour, in Steve Bannon's not unamused observation, a befuddled Trump morphing into a disbelieving Trump and then into a horrified Trump. But still to come was the final transformation: Suddenly, Donald Trump became a man who believed that he deserved to be, and was wholly capable of being, the president of the United States."
I'm laugh-crying at this.
3. Trump 'angry' at inauguration
Wolff writes:
"Trump did not enjoy his own inauguration. He was angry that A-level stars had snubbed the event, disgruntled with the accommodations at Blair House, and visibly fighting with his wife, who seemed on the verge of tears. Throughout the day, he wore what some around him had taken to calling his golf face: angry and pissed off, shoulders hunched, arms swinging, brow furled, lips pursed."
So he's as bad at golf as he is at being president. Or, you know, a human being.
Melania Trump's office did reject the claims, however, as communications director said: "Mrs Trump supported her husband's decision to run for President and in fact, encouraged him to do so. She was confident he would win and was very happy when he did."
4. Trump found the White House 'scary'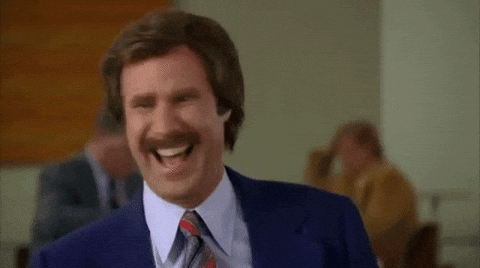 Wolff writes:
"Trump, in fact, found the White House to be vexing and even a little scary. He retreated to his own bedroom – the first time since the Kennedy White House that a presidential couple had maintained separate rooms. In the first days, he ordered two television screens in addition to the one already there, and a lock on the door, precipitating a brief standoff with the Secret Service, who insisted they have access to the room."
Can you imagine Trump being scared that Kennedy is haunting him? Not that difficult to believe, given his other, pretty absurd opinions.
5. Ivanka hopes to be president
According to Wolff, Ivanka and her husband Jared Kushner struck a deal that she would run for president in the future:
"Balancing risk against reward, both Jared and Ivanka decided to accept roles in the West Wing over the advice of almost everyone they knew. It was a joint decision by the couple, and, in some sense, a joint job. Between themselves, the two had made an earnest deal: If sometime in the future the opportunity arose, she'd be the one to run for president. The first woman president, Ivanka entertained, would not be Hillary Clinton; it would be Ivanka Trump. Bannon, who had coined the term 'Jarvanka' that was now in ever greater use in the White House, was horrified when the couple's deal was reported to him."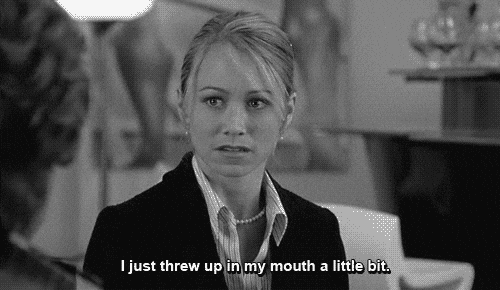 6. Ivanka mocks Trump's 'comb-over'
The president's daughter apparently made fun of Trump's "scalp-reduction surgery", Wolff claims.
"She treated her father with a degree of detachment, even irony, going so far as to make fun of his comb-over to others. She often described the mechanics behind it to friends: an absolutely clean pate – a contained island after scalp-reduction surgery – surrounded by a furry circle of hair around the sides and front, from which all ends are drawn up to meet in the center and then swept back and secured by a stiffening spray. The color, she would point out to comical effect, was from a product called Just for Men – the longer it was left on, the darker it got. Impatience resulted in Trump's orange-blond hair color."
7. Trump praises Murdoch
Wolff, who previously wrote a biography of Rupert Murdoch, describes Mr Trump's admiration for the media capitalist.
"Rupert Murdoch, who had promised to pay a call on the president-elect, was running late. When some of the guests made a move to leave, an increasingly agitated Trump assured them that Rupert was on his way. 'He's one of the greats, the last of the greats,' Trump said. 'You have to stay to see him.' Not grasping that he was now the most powerful man in the world, Trump was still trying mightily to curry favor with a media mogul who had long disdained him as a charlatan and fool."
Interesting how the tables turned after Trump's election. The moment he got elected, Fox News changed its tone, and Trump stopped boycotting them.
8. White House was unsure of priorities
Katie Walsh, the White House deputy chief of staff, asked Mr Kushner, the president's senior adviser, what the administration wanted to achieve.
Mr Kushner did not have an answer, however, according to Wolff:
"'Just give me the three things the president wants to focus on,' she [Katie Walsh] demanded. 'What are the three priorities of this White House?' It was the most basic question imaginable – one that any qualified presidential candidate would have answered long before he took up residence at 1600 Pennsylvania Avenue. Six weeks into Trump's presidency, Kushner was wholly without an answer. 'Yes,' he said to Walsh. 'We should probably have that conversation.'"
9. Murdoch calls Trump a 'fucking idiot'
Apparently, Murdoch isn't as much a fan of Trump as he is of him, according to Wolff's account of a call between Murdoch and Trump about the president's meeting with Silicon Valley executives.
Mr Trump is said to have told Mr Murdoch:
"'These guys really need my help. Obama was not very favorable to them, too much regulation. This is really an opportunity for me to help them.' 'Donald,' said Murdoch, 'for eight years these guys had Obama in their pocket. They practically ran the administration. They don't need your help.'
'Take this H-1B visa issue. They really need these H-1B visas.'Murdoch suggested that taking a liberal approach to H-1B visas, which open America's doors to select immigrants, might be hard to square with his promises to build a wall and close the borders. But Trump seemed unconcerned, assuring Murdoch, 'We'll figure it out.'
'What a fucking idiot,' said Murdoch, shrugging, as he got off the phone."
This is odd because Murdoch owns Fox News, which more often than not churns out xenophobic, anti-immigrant and anti-refugee sentiment pretty frequently, among a long list of other bigotries. You'd think the two would get along swimmingly.
10. Flynn knew that Russia ties were 'a problem'
According to the book, former US National Security Adviser Mike Flynn "had been told by friends that it had not been a good idea to take $45,000 from the Russians for a speech. 'Well it would only be a problem if we won,' he assured them."
Mr Flynn has been indicted in the Justice Department special counsel's inquiry, but Trump and his son have not.